Meet Melanie
Email: dot330@inspiredhomes.com Office: (574) 216-7776
I have always been a hospitality driven person.  It is my passion to serve others and to try to do all I can to brighten someone's day. I love all the aspects of running a business such as this; from decorating it,  to cooking breakfast and ultimately being able to provide a relaxing get-away spot for others. I'm so glad to be working with a great group of realtors...using my knowledge and passion to help make their lives and the lives of those they serve a little better.
Our Charities
Inspired
to Serve
Happy Holidays! For the months of December and January we will be learning about and supporting LifePlan an organization that believes that every life has value – including yours! They want to help you make the best decisions for your life and for your health! You can make a difference by praying for, donating and learning more about what LifePlan does in our community. Remember, at Inspired, it's all about YOU means it's all about others.
Click to Learn More

Limits Life and Love
Founded by Inspired's Diane Bennett, Limits Life and Love is a program that was developed to support charities who strive to reduce unplanned pregnancies.
Learn More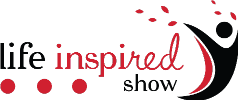 Life…Inspired Show
Have you ever experienced a life event that changed everything? Join us as we talk about "dot dot dot moments" and share testimonies on our Life…Inspired show!
Learn More
Buying or Selling? We've Got Your Back!
If you're thinking about making a move soon, let's start a conversation! We're in the business of streamlining every step of your real estate journey.
Step 1
Book a Consultation
Step 2
Market Preparation
Step 3
Celebrate Your Successful Closing